This is a condensed version of an interview with Milena Otasevic, a Stakeholder Engagement and Readiness Lead at Nike and 2017 graduate of Willamette University MBA. She used LinkedIn Premium to go from getting her MBA to a six-figure salary with full benefits in just two years. To read the full interview, click here.
LinkedIn uses an algorithm to rank profiles and ensure they are showing the most relevant profiles that are the best match.
Think of it like searching Google for a restaurant; you want to appear at the top of the list, definitely on page one!
The first step in optimizing your profile is ensuring that you have relevant content.
Use the same words in your profile, join relevant groups, follow industry news and companies, etc. The more you attach yourself to similar content, the more relevant you will be.
Update/refresh your profile regularly so LinkedIn knows you are still relevant.
Use a nice, professional looking photo, make sure to have a good tagline/summary line to grab people's attention, and you also want to have some positive recommendations (just like you would want to see for restaurants on a Google search)!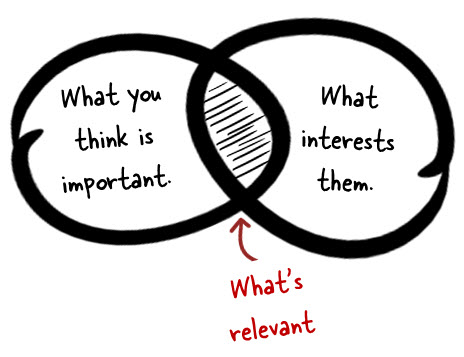 You have to spend time optimizing your profile.
Optimization is a continuous process where you interact with the content and the platform that goes so much further than updating (a one time activity when you have a milestone such as a new job or education).
Focus on what you are looking for, a field of expertise.
By interacting (reading articles, liking posts, posting articles yourself) with the platform in your preferred field, you share more information about yourself, making yourself more relevant.
In order to stand out, your resume/application should try to match the language of the job description.
Think about it, out of hundreds of applications, a human person might pick a top 30 key words ranked by the ATS (Applicant Tracking System), screen 15-20 over the phone, invite only 5 or so for an interview; so consider the odds.
Networking is very important!
Many recruiters look for candidates on LinkedIn. Other companies hire through referrals. Think about the company you are applying for and consider what their "culture" is and how they like to recruit candidates.
By doing a lot of informationals, you can learn about the most current industry trends from people who are in the work, biggest challenges, you learn how to "speak the lingo" – to get all that information so when the time comes for an interview for your desired job, you know how to talk about it and what to emphasize.
It's all a long-term strategy; a marathon, not a sprint.
Your career development and growth is continuous, regardless of the job you are currently doing or your employment status; networking is for you to learn more about industries, possibilities, skills needed and relevant knowledge.
If you are an introvert and find networking a little more difficult, sign up for this excellent 5-day e-mail mini course, "Introvert to Introvert." Networking will help you learn trends and challenges in the field so when you come to the interview phase you will be prepared to think about how you can help the company solve one of their challenges and know what skills and experiences you can bring to the table to help alleviate that problem.
Where do you start?
Start by downloading LinkedIn app on your phone and the same way you check Facebook, Instagram or any other app, be sure to visit LinkedIn as well.
Interact with the content. Follow people who are leaders in the field, companies as well. Find groups to join, read relevant articles; just engage with the network the same way you would any other platform but here with the focus on your professional interests.
Review the job descriptions and select key words and phrases common to the position descriptions.
Go back and update your profile to reflect that language. Enable your settings to tell the recruiters you are looking for positions, what kind of positions and where. Subscribe to the free trial of LinkedIn Premium and monitor your stats (number of views, number of successful applications, etc) to determine if it's worth the money for you.
Ask friends, coworkers or professors for an informational to find out more about what they do.
Ask them to introduce you to other people you can talk to – not for jobs, but just for learning and research!
Special thanks to Milena for being willing to share all her tips and tricks. To read the full text filled with additional information, go to the full interview, located here.
Related posts: What Intel Wants : Characteristics Intel seeks in new hires.
9 Essential Reads : Great books for those making a career change.