I write this as I sit patiently for my flight to take off to Mumbai. After an 11-hour flight from San Francisco to Munich, I'm pumped because I slept 6 hours on that flight. I knew I had a ton to do when I settled at the hotel so getting that rest in was crucial.

Always forward-thinking — my mind tends to think 2 – 3 steps ahead. I anticipate the madness and try to plan for it.

Priorities continuously shift. Every Sunday evening I review my calendar for the week. Every night before I go to bed I review my calendar for the next day. Appointments, meetings, and deadlines control my life. If it's not on my calendar, I'll likely not commit. If I request that you send me a calendar invite, it's because I care.

My priorities change and align with where I am in my professional career. I categorize them in 2 parts: career and health.

Priority 1: Get my physical and mental health in check

Priority 2: Finish my MBA

Priority 3: Spend time with family and friends

My sister-in-law told me that you can only really juggle 3 priorities at once. When you exceed 3, the quality and effort diminishes. If you are like me and tend to look at every priority with urgency, I highly recommend trying these to help you stay grounded:

Accountability Groups/Partner
Success is not achieved alone and that's when I can count on my people to hold me accountable for my actions. Not only do they cheer me on, but they also have similar goals, ambition and drive to never settle for less. Accountability works best when you all share common goals and share no judgement. You feel the struggle together and can talk each other out of losing motivation.
I take this for granted and get caught up in the grind. Having some type of routine adds a bit of structure to my life. My self-care routine involves training with a fitness coach 3x a week at West Coast Strength and spending at least 1 day a week, alone. I am so thankful to have a trainer that works with my travel schedule. He prepares workouts that require minimal equipment that produce the same benefits as if I were with him at the gym.

My alone time is when I can recharge and I typically do this on a Saturday or Sunday; it depends on what I have going on and when I can spend time with family and friends. If I have a group project due for school, I adjust my schedule.

This is a work in progress and I always welcome suggestions. What does self-care look like for you?
Make time for your relationships
Quality time with family and friends is so important for my well-being. I'm a single working professional and student, so the time I spend with them is extra special to me and really, I prefer it over dating. That's a different story, though. Maybe I'll share some dating stories in a different post. Maybe.

In the past 6 months or so I've made a point to carve out time to FaceTime with my family and visit my best girlfriends. Even if it's 3-4 hours during the weekend, the quality time renews my soul while staying up to date with family and friends.

Spend time with those who make time for you. Period.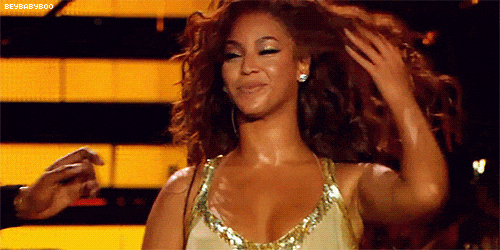 Throw away that "all or nothing" mentality and celebrate the small wins
I've definitely spent time planning a weight loss strategy and career growth plan. And I
have definitely quit when I went off plan. Yeah, don't do that. Instead, brush it off and celebrate what you've accomplished. Even if it's 2 consecutive days of working out or just getting yourself outside for a walk…the hardest part is getting out there. Small wins add up to bigger success. Don't give up if you skipped one day on your meal plan. If you got an F on a midterm, you know what, you made it halfway through the term and you have control of what's next. Stop buying the prettiest organizer and planner, just get yourself out there, grind and hustle.