When I began working for Willamette University MBA three and a half years ago I met a student named Milena. She was finishing up her first year in the program and starting to think about her future. Now that I am just about to finish up my first year, I'm finding myself in the same position. I admire her tremendous success since graduation and took this opportunity to reach out and ask how she attained so much success so very quickly. The following interview gives tips and tricks to use LinkedIn to your personal advantage to find the perfect job just for you and I can't wait to get started!
Before we get into the questions about LinkedIn, can you share a little bit about your background and personal history prior to graduating with your MBA from Willamette University?
Milena Otasevic (MO): I come from Serbia, where I worked for non-profits in the field of international education. I wanted to stay in the field of education but realized I needed to go back to school to get additional skills. One of the schools I applied to, and the only MBA program, was Willamette MBA. During my MBA studies, I decided to focus on Organizational Change, where I could use my transferable skills and work on helping people and organizations implement and adopt needed change.
So what is your current title? And I won't ask your salary, but can you give me a ballpark?
MO: I am currently working as a Stakeholder Engagement and Readiness Lead on a large enterprise-wide transformational initiative at Nike. The program is focused on Strategic Enterprise Capabilities and implementation of the ERP (Enterprise Resource Planning) system. My role is in the Transformational Change Office and our job is to drive the people side of change (communications, stakeholder engagement, readiness, learning, change impacts, etc.) My first job after graduation, I worked as a consultant and was paid $75,000 but with no benefits. My next job was as a contractor (External Temporary Worker – ETW) and I made $95,000 with health and dental. And now I am at six figures, including full benefits. 🙂 I don't mind sharing. I am strong believer in sharing so that way others know what the market is and not undersell themselves! I don't share until someone asks because I know people are sensitive. In Serbia, people would ask, no problem; here, not so much.

Thank you so much for sharing. When you graduated in 2017, where did you look for jobs? Did you only look on LinkedIn? Other job websites? Or did you use the Career Services at Willamette for assistance?
MO: I applied a combination of strategies. One of my first steps was to work with Career Services on identifying potential employers, updating my resume and LinkedIn profile and then looking for alumni and connections to network with. I had done a lot of networking over the previous two years with the local employers and one of them referred me to a position. I met with the hiring manager who had already checked out my LinkedIn profile, and luckily it was already updated with the most recent experience. Before meeting, I sent them my resume. Over the years, since first starting a LinkedIn profile, I think 7-8 years ago, I had worked on getting recommendations from previous positions, endorsements of skills and joining groups of interest, either in fields of interest or companies I was interested in.
You previously mentioned that you think everyone should start with LinkedIn. With so many different online resources out there, what makes LinkedIn stand out?
MO: For me, LinkedIn is different than other platforms because along with your resume, you can expand on your experience, provide more information, connect with people from the industry and ultimately BUILD YOUR OWN BRAND. I believe that storytelling is one of the most valuable skills. It is all about how you tell the story of your brand – who you are, what your values are, your achievements, and what makes you stand out. Other online resources like Glassdoor and Monster are simply job boards – posting openings and gathering resumes from applicants. LinkedIn, on the other hand, gives the job seeker a place to create their professional identity, and the hiring manager an option to access competencies, skills, and experiences of the many candidates.
You said you think of LinkedIn as Google; can you elaborate on that?
MO: Like I previously mentioned, LinkedIn has the job seeker side and the job poster side; first, let's look at the job board aspect of the employer side. A hiring manager/recruiter posts a job description, required qualifications, etc. and then they set a closing date for the posting, and how to apply; nothing new or revolutionary there. They also put certain preferences for skills they are looking for (that's where skills endorsements come into the algorithm). People apply and hiring managers/recruiters can access hundreds or thousands of resumes, but most importantly profiles of potential candidates. But how do they find the right applicant?
Quantity is not necessarily quality. My thinking is, "If I was a hiring manager/recruiter, what would I need to be looking for to find the ideal profile?" LinkedIn is a wealth of information, but also a search engine – same as Google, so recruiters will search for the best profile matching the job description and skills. LinkedIn uses an algorithm to rank profiles and ensure they are showing the most relevant profiles that are the best match. It's the same as me searching online for a restaurant. Google and GoogleAds work on search engine optimization (SEO) and rank websites based on relevant content, quality of content, and many other factors. That's when I started thinking about how to optimize my LinkedIn profile so it would appear at the top. There is that old marketing joke, "Where do you hide a dead body? At the second page of Google search!"
The first step in optimizing my profile is ensuring that I have relevant content. So if I am looking for a job as a financial analyst, I want to ensure that I use same words in my profile, join relevant groups, follow industry news and companies, etc. You also want to have some recommendations (like that restaurant I mentioned); a nice photo; a good tagline/summary line to grab people's attention. Update/refresh your profile regularly so LinkedIn knows you are still relevant. In the same way you think about SEO, LinkedIn and Google are similar from the search engine perspective.
Is it really necessary to update my profile? Do I need to have my resume up there for the world to see? And what needs to be on my resume? Is it going to be important to the recruiters?
MO: In order to unlock the power of LinkedIn, yes, you have to spend time optimizing your profile; note that I say optimizing and not updating. The difference is that updating is one time activity when you have a milestone (new job, new education); optimization is a continuous process when you interact with the content and platform. By interacting (reading articles, liking posts, posting yourself) with the platform, you are sharing more information about yourself. The platform uses machine learning to recommend more relevant content for you, so the more effort you put into telling it what you are looking for, the more relevant your profile is.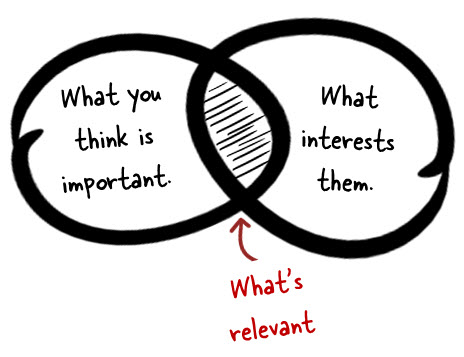 Focus on what you are looking for, a field of expertise. The only reason I have my resume posted is because that makes my LinkedIn profile "complete;" another thing the algorithm looks at. I don't care about that to be honest; I use the main profile to provide full detail and tell a more in-depth story of my experiences. I don't think it matters to recruiters, either. They will usually ask for the latest version of your resume. If they don't, I advise sending it and saying,"Here is the most recent version of my resume for your reference." Put it up to complete the profile 100%.
Do I need to search for jobs? Or should I be waiting for someone to come searching for me?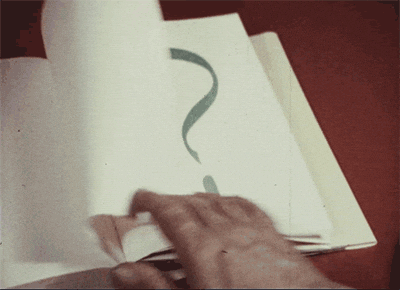 MO: Yes and no. Yes because – you know it – that is more info for the algorithm. I like the option on job boards to set up an alert. Find a few position titles you are interested in search for them in the Jobs tab. Add location(s) as well. And in the upper left there is a toggle button Job Alert that you turn on. Every few days, Linked in will send you an alert for similar position in the area. I like to go and check the positions out. Of course, some I might apply to but remember – everything I do is feeding my algorithm, even my bounce rate, even if I open a posting and close it quickly because it's not a good match. So you are doing that and you can do that on any job board. On the other hand, you are also optimizing your profile for others to find. So when a recruiter/hiring manager are searching for applicants, your profile is relevant. Two birds with one stone.
Can you explain ATS for me? How do I make myself stand out?
MO: To make yourself stand out you first need to understand how it works. So with the internet, a lot more candidates are reached, meaning many more applications, with the hope that by casting a wider net, a recruiter is more likely to find the best candidate. But with the hundreds of applications on multiple platforms, it becomes too much work for a human to go through every single resume/application. The online job boards created an automated process to sift through the resumes/applications by looking for key words.
That is why you need to make sure that your resume/application uses the job description verbiage because what the ATS (Applicant Tracking System) does is look for key word matches (exact word to exact word). In order to stand out, your resume/application should try to match the language of the job description. Think about it, out of hundreds of applications, a human person might pick a top 30 key words ranked by the ATS, phone screen 15-20, invite only 5 or so for an interview; so consider the odds. That's how all the online job boards work. I have to be honest, that is where the system breaks down for me; I have never had luck on any other job boards except for LinkedIn.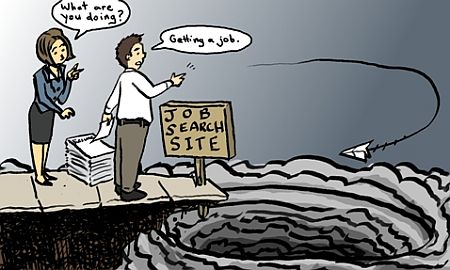 That's also called "the black hole" where you send you application and it just disappears. However, it soon became apparent that just because someone "stuffed" their resume with key words, they could come up as a high match but not necessarily be a good match. That's where, for me, LinkedIn has the competitive advantage. Unlike other job boards where you just submit your resume, LinkedIn has all that other data on you – a more detailed profile and experience description, skills endorsements, recommendations, interaction with content (likes, comments), content creation (writing relevant posts), group affiliation, profile freshness, job searches, etc.; but you have to put in the effort to give it all that data so hiring managers/recruiters can get even closer to the right candidate.
What is the best way to optimize my profile?
MO: The more you interact with the LinkedIn platform, the better your profile is.
Is it necessary to pay for LinkedIn Premium?
MO: Good question. So now you know how LinkedIn works to match employers and candidates and it's free to use, so how does LinkedIn make money? Because they are a for-profit, acquired by Microsoft for $26 billion! One revenue stream is LinkedIn Premium, charging candidates a monthly subscription rate for certain perks (full list on LinkedIn profile) such as featuring your profile higher in searches, letting you see who looked at your profile, providing a list of skills each job poster is looking for and giving you 5 free InMail messages (to message people who are not your connections like recruiters or for networking), just to name a few.
Is there value in that? Sure! Is it worth $24.99/month? Depends how you use it and who you ask! I would use the free month and see if you find value and if not, you can easily cancel the subscription.
How important is networking? I really struggle with meeting new people, so this is a tough area for me to think about.
MO: MBA answer – It depends. I knew no one at Nike to network with, much less someone to refer me for a position. For both the temp and the permanent positions, recruiters first found me on LinkedIn. On the other hand, both my internship and post graduation jobs were mostly through networking with state government employees. So think about the company you are applying for and consider these questions; what is their "culture" and how do they like to recruit candidates?
One of the biggest benefits of networking for me is not so much in knowing people in the organization, but more on the industry research side. By doing a lot of informationals, depending on how you conduct them (this is a completely other can of worms and skill set that is very coachable), you can learn about the most current industry trends from people who are in the work, biggest challenges, you learn how to "speak the lingo" (every industry has it's own language – all jargon that means something only to people who are actually doing the job) and that's what informationals are for – to get all that information so when the time comes for an interview for your desired job, you know how to talk about it and what to emphasize.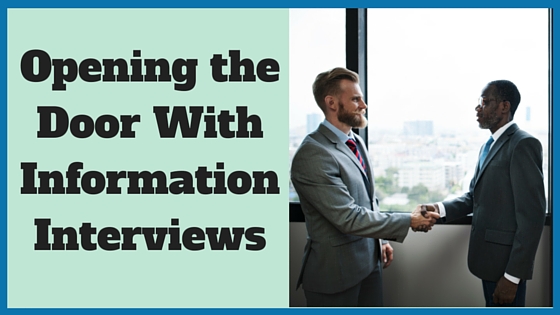 It's all a long term strategy; a marathon, not a sprint. Another reason networking is good is when you are actually looking for a job, the network you built is more likely to know someone hiring and can at least pass the information to you, if not refer you. Do you think you can do 20-30 minutes once a month with a stranger if you had prepared questions to ask? Just 20-30 minutes? And you never have to see that person again, just maintain the relationship with follow-up emails and check-ins? I think that is manageable and that's what it takes.
The same goes for networking events. I really struggled talking to people I didn't know when I was fighting depression. It felt like such a huge task and it took out so much of my energy. But I always said to myself – I can do 30 minutes. And big events were even more draining. I would make myself go and I tell myself – I can talk to one person. 5-10 minutes and I can be out of there and not feel like an even bigger failure because I am not networking to begin my job search, because all I needed was feeling worse about myself. All of those interactions are practiceable.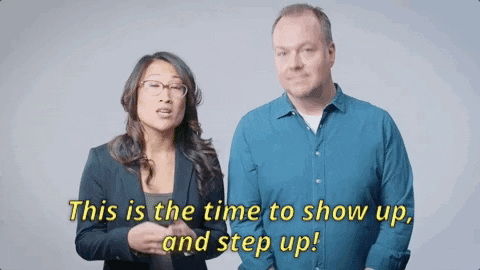 I'll forward you a 5 email series I recently got on this topic and I thought it was good coaching advice (For more information and to sign up for this excellent 5-day mini course, "Introvert to Introvert," click here) . Another reason networking is good, by talking to people you will learn about trends and challenges in the field so when you come to the interview phase you can think about "How can I help this company with one of their challenges? What skills and experiences do I have to help them alleviate that problem?"
Doing that thought exercise as an interview prep helps a lot with confidence and that storytelling I was telling you about. I will tell you how I tell my story to give you an example but another thing easier in person. A really important distinction I want to make here: job search and networking are two distinct things. Job search and applying for jobs, everything we discussed above is one thing and you do it when you are looking for a new job. That's all about a job. Networking is not about your job, networking is about your career.
Your career development and growth is continuous, regardless of the job you are currently doing or your employment status; networking is for you to learn more about industries, possibilities, skills needed and relevant knowledge. We should be working on career development continuously throughout our life. A job is not the same thing as Career.
I feel like a lot of people don't understand this distinction and make them one and the same. Many people think networking is a chore and do it only for the purpose of finding a job. I still do informationals even today; it has nothing to do with whether I am looking for a job or not. I am not now (looking for a job), but I want to be in touch and know what's trending, so don't think about networking as job searching, like many people do; look at it as career grooming and development.
Okay, so the big question, where do I start? I'm still in school, with a year left to go before I complete the MBA program – how far before completion of the program should I start making changes to my LinkedIn profile if I want to seriously use it as a tool for a new career? Can you give me a step by step?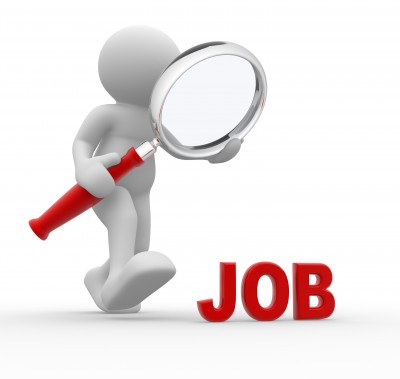 MO: I would start by downloading LinkedIn app on my phone and the same way you check Facebook or Instagram or any other app, I would make sure I visit LinkedIn as well. Interact with content. Follow people who are leaders in the field. Companies as well. Find groups, articles… Just engage with the network the same way you would on any other platform, but here, with the focus on your professional interests. Then, search for positions you are interested in.
Review the job descriptions and select key words and phrases common to the position descriptions. Go back, update your profile to reflect that language. Enable your setting to tell the recruiters you are looking for positions, what kind of positions and where. Subscribe to free trial LinkedIn Premium and monitor your stats (number of views, number of successful applications, stuff like that) to determine if it is valuable. Ask friends, coworkers or professors for an informational to find out more about what they do.
Ask them to introduce you to other people you can talk to (not for jobs but for learning and research because that's how I approach informationals – I am not asking the person for a job, I am learning more about what they do and researching the industry to find out if that is something I'd like to do and that's how I present it to them in the intro email; it's better to walk you through the process in person so we can role-play). Keep doing informationals.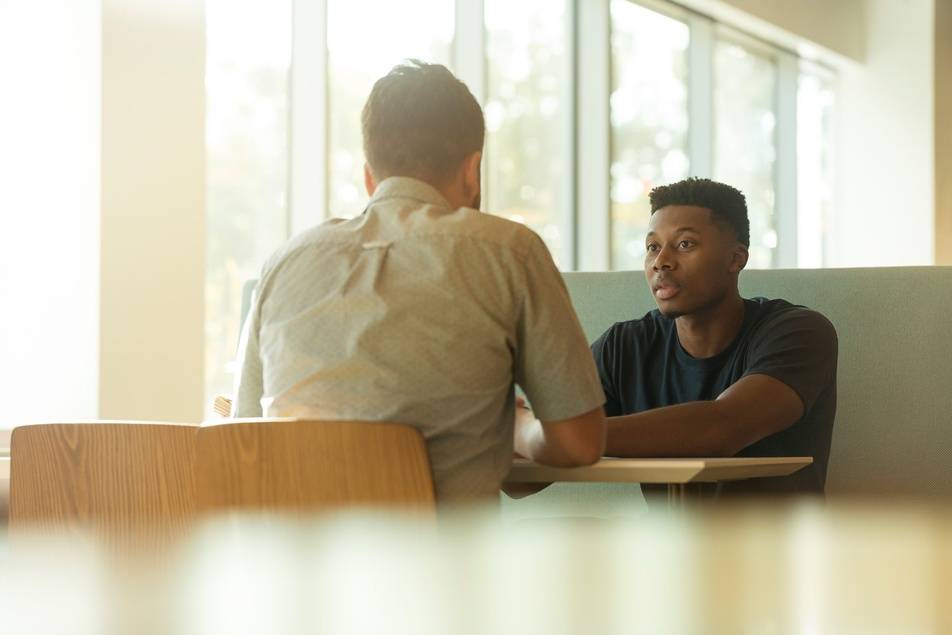 In terms of timing, it all depends on you. If you start now, you can take away some of that stress, for example with networking – you can start slow with once a month and as you get more comfortable, talk to more people vs start networking a few months before graduation and then plan to do it more intensely. So for networking, I say start as soon as possible so you can do it on your own terms. And remember, networking is career development, not a job search. For LinkedIn optimization, I also say start sooner rather than later. It takes awhile to train the algorithm and optimize your profile to come up high.
As to actually applying for jobs, not sure if I have the best answer. Many people start early, but I personally don't think it makes a lot of sense to start applying more than 3-4 months before you want to start the new job. Until then, invest time in networking and optimization. I don't think many companies and hiring managers plan much more in advance than that or know prior to that time that they will need to fill a position. In the mean time, start by building the brand online and network to learn more.
In looking at your LinkedIn, I see you have quite a few Licenses & Certifications. Are those a good way to boost my employee value?
MO: Depends. First, do some serious research whether there are certifications in your field and how valuable they are. Some have value for employers like PMP, Scrum Alliance, PROSCI, Lean Six Sigma… (just listing a few I know). How do you determine a good certification/licence for you: 1) good old online research, 2) asking people during your informationals – "Hey, are there any certifications you look at?" (another benefit of networking), 3) go through job postings you are interested in – are there any desired/preferred licenses/certifications? Basically, do your research and leverage the entire eco-system we are talking here about. If you do find some certificates that are in job descriptions, keep in mind that might be one of the skills or search criteria recruiter enters. By having that piece of paper, your profile will jump up.
Let's say in my case, I want to be a Change manager, so I want a recruiter/hiring manager hiring for a position like that to find me and think my profile is relevant. Back to the beginning of the email – how would they find my profile. Probably a combination of Change Manager + PROSCI + CCMP + Oregon + ERP + or something along those lines. In that case, my profile will be more relevant if I have the certification. It is up to you to determine the cost-benefit analysis. Some of them can be quite pricey -PROSCI for example, $4,300, PMP thousands, Lean six sixma, same. You will want to make sure it will actually be necessary to make you stand out before you make that kind of investment.
Thank you so much for taking the time to share all this information with me! I can't wait to get started! LinkedIn, here I come! 🙂
A HUGE thank you to Milena Otasevic for being willing to take time out to share her insight on LinkedIn Premium and how to start a successful job search.
Related Content: What Intel Wants : Characteristics Intel seeks in new hires.
9 Essential Reads: Great books for those thinking about a career change.