With the growth in digital marketing and the impact of social media on everyday life, today's businesses need to keep pace with the ever changing influence of technology if they want to expand their product sales. Pizza is no exception and Domino's has strategically invested in this space as they saw the opportunity to increase sales via digital channels.
Some of us remember the days of calling the pizza place, being put on hold, providing your order, sometimes twice – the same one you normally put in once a week – repeating your address another two times and finally confirming the price and the estimated 30 minute delivery time. An hour later, you're calling the pizza place again for an update on when that delivery is going to show up.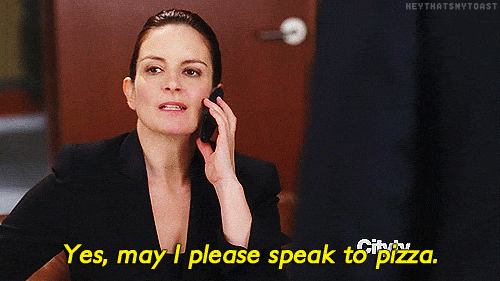 Domino's solved this problem by allowing customers to save their address, payment info and their Easy Order under their enhanced online ordering platform. The Easy Order was a bundle of information including payment, address, delivery or carry-out order type and preferred store location. The days of agonizing phone orders were gone as customers could reference their pizza profile and place an order in a handful of clicks or within 30 seconds. This was soon followed by the Domino's Tracker that gave you visibility to where your order was in the overall process.
This groundwork was the foundation for Domino's AnyWare which was an expanded suite of ordering technology focused on getting more people to order online via the devices and platforms that they use everyday.
Over the last three years, we have seen an increase in innovative options for ordering Domino's pizza which include:
Talking to Dom, an order-taking expert living in the Domino's app, for those that still want to hear a voice on the other end

Sending a pizza emoji via text message

Tweeting #EasyOrder to @Dominos

Using the Domino's app on your Samsung Smart TV to place and track an order without missing your favorite show

Opening the Domino's Zero Click app and your Easy Order is placed in 10 seconds

Talking to your Google Home or Amazon Alexa devices to place your order

Ordering via Facebook Messenger

Leveraging Slack to place an order for the team

Ordering from your car if you have a Ford with SYNC

®

AppLink

™

Turning over your wrist and placing that order via your smart watch
The focus on technology and connecting with customers' daily routines has allowed Domino's to generate over half of its sales via digital channels and stay ahead of the competition. It has definitely piqued my interest and I look forward to continuing to test out the various options for ordering my pizza.
By now you must be hungry, so why not give it shot and try one of the various options to order a pizza. While you wait for your delivery, click below for our other blog posts.
Lizard People and the Internet…