Net Smart: How to Thrive Online
Howard Rheingold, the man who coined the term "virtual communities", is well known amongst internet scholars and media gurus. His book, Net Smart: How to Thrive Online, has been flying off the shelves since its first publication in 2012. But what's the fuss? Are there really tricks to making a business flourish online? RWALKER finds out!:
Claiming to help anyone seeking to "live mindfully in cyberculture", this Rheingold demonstrates how to use the social media intelligently, humanely, and mindfully while making the best use of online tools. For small businesses the right moves online can make a world of difference, and Rheingold makes suggestions to help participants seem empowered rather than pushy.
Rheingold outlines 5 fundamental digital literacies and focuses on each in turn:
Attention
Participation
Collaboration
Critical Consumption of Information ("fake news repellant")
Network Smarts
Throughout the text, he explains the nuances of human attention, and how it can be used to achieve focus through the incoming tsunami of digital information. He defines the quality of content that powers successful bloggers, tweeters, and social media stars. Lastly, Rheingold disassembles ways in which successful online enterprises contribute to the world in new ways, teaching lessons on networks and network building.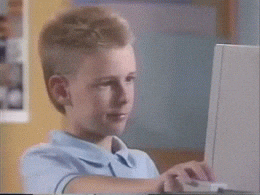 RWALKER Says: 4/5 ****
Net Smart is a great read for anyone looking to venture into the world of social media: individual or business. Rheingold proposes theory and action to take your social media activity from amateur to professional. Finally, a conscious inquiry into the power of the digital world to transform the quality and power of our online message!
Rheingold, Howard. Net smart: how to thrive online. Cambridge, MA: MIT Press, 2012. ix, 322 p. ISBN 978-0-262-01745-9.
Personal Connections in the Digital Age
While Rheingold builds technical understanding, Nancy Baym proposes a more sociologic perspective of the blooming social media landscape. Personal Connections in the Digital Age produces a compelling argument for the integration of digital communication into personal and corporate practices. But how are we moving toward a more connected era? RWALKER intends to see!:
A treasure trove of social media scholarship, Personal Connections in the Digital Age offers a comprehensive account of just how rising technologies affect our ability to attract, captivate, and retain audiences. This engaging introduction to online communication sets a strong foundation for anyone interested in attempting to understand online communities, networks, or personalities.
While this book is intended to help readers navigate media accessibility across broad audiences, Baym divides the book into 6 chapters, each focusing on a specific type of media outreach:
New Outlets for Connection
The Domestication of Technology
Digital Communication Fundamentals
Online Communities and Networks
Forming Online Identity/Branding
Building and Maintaining Online Relationships
This book offers a fresh view of online communications research, defining diverse roadmaps to success in the digital universe. A mixture of communication, media studies, science and technology studies, sociology, and human-computer interaction, Baym illustrates the complexities of online marketing.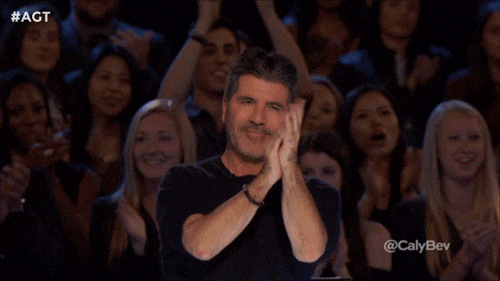 RWALKER Says: 3.8/5 ***
Accessibility in an academic text? Oh joy! Baym does a marvelous job of keeping readers engaged while exploring the opportunities for connectedness that digital media allows. She carefully disassembles communication aided by technology in order to assess our increased inability to navigate social interactions. Offering advice to contemporary social media marketers, Personal Connections in the Digital Age takes an optimistic look at the future applications of digital media to engage and retain audiences. A must-read for anyone interested  in business applications of new media.
Baym, N. K. (2010). Personal connections in the digital age. Cambridge, UK ; Malden, MA: Polity.
The Innovator's Dilemma: The Revolutionary Book that Will Change the Way You Do Business
Last on the list, RWALKER takes on Clayton Christensen's breakthrough text on the relationships between consumers, businesses, and "disruptive" technologies. As the tension between traditional practices and evolving business practices grows, Christensen warns "ignore disruptive technologies at your peril, they are often the standards of the future". Here are out thoughts:
Focused on change in a business context, Innovator's Dilemma explores how consumers react to evolving practices, and what happens if companies fail to adapt. Christensen provides a framework for managers dealing with new technologies and cautions against inflexibility in corporate practices.  Innovator's Dilemma  presents  a case study of electric car technology to communicate how managers should react to threat and opportunity presented by disruptive technologies. Christensen tackles several huge questions in his text:
How can great firms fail?
Why innovate?
How do you manage disruptive technological change?
How do you appraise your organization's capabilities and disabilities?
This book forces managers into thinking strategically about the company's needs through their responses to new market standards. Through empirical and case studies, this book suggests incremental improvements to better adapt to changing corporate climates.
RWALKER Says: 4/5 ****
This book is quickly finding itself at the top of every technologist and business manager's reading list, and with good reason. Not your generic business strategy book, Innovator's Dilemma, builds a greater understanding of the applications and value of technological innovation in any market, and provides suggestion on how to build change into the corporate culture. Christensen has proven that today's current standards will continue to fade and  be redeveloped, and that markets can be made for quick adoption of disruptive technologies!
Christensen, C. M. (1997). The innovator's dilemma: When new technologies cause great firms to fail. Boston, Mass: Harvard Business School Press.
For our take on the best online apps for small businesses, check out our article here: http://socialmba.org/2018/11/21/simply-connected-best-business-apps-for-online-business-owners-product-review/