How to Become an Instagram Icon: 5 Steps Towards Stardom
Hopping on the millennials train to become Instagram famous isn't as easy as treating yourself to a slice of cake. With more than 700 million total active users and 8 million accounts using business profiles, you need a plan to keep you on the track to Instagram stardom #winning.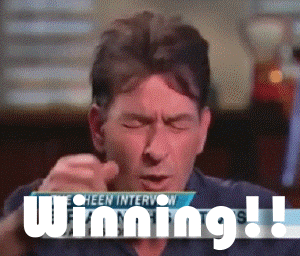 We've highlighted 5 steps below to help guide you towards your stardom.
Bringing Followers Aboard
Think of yourself as a business and promoting it in a way that people continue to talk about you, share what you have to offer and don't forget about you after a couple of visits. To avoid falling off the track, it's important to segment your follower base. Audience segmentation helps divide your followers into distinct groups so that you can increase the number of interactions. This helps map your followers and gives you awareness of what type of content they engage with and continue to share. Remember to have a consistent theme and aesthetic for your feed that aligns with your brand voice and visuals that your followers can connect with #allthingspretty #dontberandom.

Let's Get Cozy
Followers come for the aesthetic and theme but stay for the entertainment. That most often means opening up your personal life to the world. Let's start with your bio. Setting your bio seems like a simple task but this is the first thing visitors see when they are deciding to follow you or not. Research has shown it takes less than two/tenths of a second for people to form their judgements. That's not a lot of time to capture someone's attention! Be simple, succinct, personal, well formatted and get emoji happy.
As you develop your following it'll be important to showcase your theme but also tie in parts of your personal life. It's not uncommon for business instagrams to have less followers than the actual person who runs it! Bring others into your life to create that close knit feeling to bond your followers together and to your story.
What Catches the Eye
Ansel Adams, Annie Leibovitz, Bob Ross, <your name here>? Aspire to the level of the masters but recognize that you're not going to get there. Maintaining integrity to your own artistic aesthetic is more important than reaching someone else's definition of genius.
Developing a loyal and engaged following requires being consistent to your established ideas and themes. And capturing a moment requires a combination of creative talent, technical skill, luck. Your followers will save and share the best of your photos so focus on the subject at hand. Keep it simple, don't overwhelm with too much going on in your photos. Lighten up, tend towards bright and vibrant photos. Technology can make up for deficits in photographic talent or skill. But remember, you can't fix stupid.
###
Hashtags are breadcrumbs guiding your followers to the payout of an amazing post and drive traffic to your content.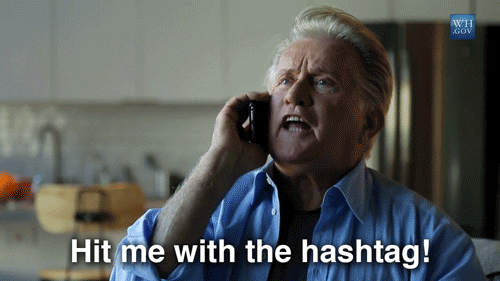 Stick to #four or less hashtags a post. Don't be afraid to blaze a new trail and develop hashtags that are meaningful within your community of followers. And remember to play by the rules. Instagram knows that your #Bali post originated from #YourOfficeDesk. Beware, Instagram will shadowban (hide) you appearing in the feed for that hashtag.
Promote, Promote, Promote
Let's be honest, the end goal is for your Instagram life to be sponsored and to say goodbye to the office life forever.
But how do you get there? Engaging your followers is a great first step. Do this by responding to their comments, liking back their posts and giving shoutouts. Building your loyalty will keep them coming back and boost your visibility. Keeping followers engaged by consistent posting is vital. Use 3rd party apps like Later to help manage your posting while you're busy living your best life and creating new content. Don't be afraid to reach out to product based accounts and ask them if you can promote their product; this will benefit you and their brand. Last but not least, get local! Build your follower base from your own backyard. Check in at locations, share local events and post from them. The more you put in to making connections the further your reach will continue.
Now go out there and take over the Instagram world! Don't forget us when you're famous.