1. Ice Bucket Challenge
The Ice Bucket Challenge began when golfer Chris Kennedy completed the unaffiliated challenge and dedicated it to ALS awareness.  It drew in big name celebrities such as Oprah, Steven Spielberg, and Donald Trump.
2. Mannequin Challenge
This challenge consists of someone standing completely still, like a mannequin, while a song plays in the background—usually "Black Beatles" by Rae Sremmurd.  It went viral with the hashtag #MannequinChallenge on Instagram and Twitter.
3. Planking
Planking swept the newsfeeds of millions in 2010, originating from a Facebook page created by two Australian friends that showcased some of the best "planking" photos.  The challenge was accepted as users began to post their own photos, each one more awkward or dangerous than the last.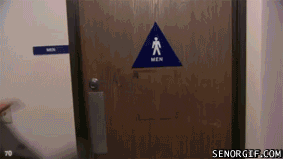 4. Harlem Shake
Youtuber "DizastaMusic" is credited with creating the trend, which involved a 30-second dance routine often featuring costumes or props.  The choreography was reminiscent of a flash mob, as videos often began with one dancer, surrounded by people looking confused, and ended with the entire crowd participating.
5. Cinnamon Challenge
Peaking in 2012 and then again in 2014, this challenge featured people attempting to eat a spoonful of cinnamon in less than a minute without water.  It faced a lot of public scrutiny as a health concern.